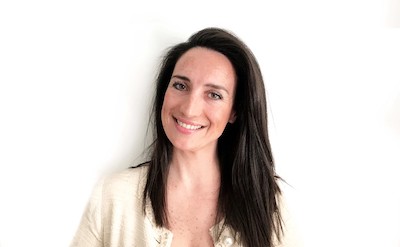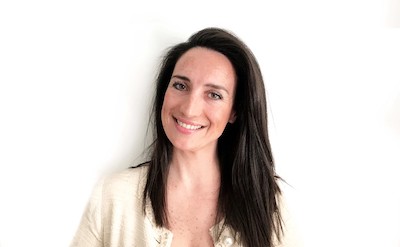 In this QualiChain partner interview, we talk to Foteini Bompoti currently serving as a Member of the Supreme Council for Civil Personnel Selection (ASEP), Greece. Foteini is an attorney-at-law with postgraduate studies in international trade and investment law and arbitration as well as maritime law and economics. She has over eight years of business, research and legal experience in corporate law, M&A and financing with particular focus on retail, telecommunications, transportation and shipping industries. As of July 2016, Foteini is involved in civil personnel as well as highly qualified professionals selection procedures for prominent and managerial positions throughout the public sector with an emphasis on the maritime and other business sectors she had counselled prior to her appointment as member of ASEP by the Hellenic Parliament for a six-year term.

What is your organisation's role in QualiChain?

ASEP participates in the QualiChain as a pilot for staffing the public sector. More specifically, by utilising blockchain technology ASEP may achieve validation, i.e. confirmation of authenticity, of university degrees freeing the public sector from the relevant bureaucratic burden. Moreover, it explores ways to bring most value to the highly qualified personnel selected by way of supporting and simplifying public sector recruitment and competence management procedures. ASEP aspires to extend in the future the capabilities of QualiChain to other qualifications as well.

How does QualiChain relate with your or your team's background and interests?

Members of the Council, specialised scientists and civil personnel, totalling approximately 250 people, bring along all of their knowledge, qualifications and experience whilst working at ASEP. Diverse people with different professional background, work experiences and interests converge around the same mission: act as the institutional guardian for transparency, publicity, objectivity and meritocracy in civil personnel selection. Our team has been carefully selected so as to provide a proportionate representation of people at all levels and of different set of skills in order to stimulate creativity and innovation and, ultimately, achieve effectiveness and ownership through cross-level and cross-discipline interaction. To that end, our team comprises of young and elderly professionals, IT, legal, economics, management etc. experts all of whom, one way or another, are intrigued by the blockchain technology and look forward to benefiting from implementing it.

What is the novelty of QualiChain?
The introduction of blockchain in recruitment may offer a wide range of benefits to the public sector. As far as staffing the public sector in Greece is concerned, ASEP evaluates candidates based on their applications and accompanying documents submitted in the form of solemn declaration. Following that, the employer undertakes the task to validate the declared degree of the applicant with the highest score as soon as ASEP completes the evaluation process. If ASEP had the tools to validate academic degrees on the spot, a significant amount of time and resources would have been saved for both the employer and ASEP. The capabilities provided by QualiChain could further extend to the implementation of a system that notifies those who express their interest and hold the degree required.

Which target groups can benefit from QualiChain?
Apparently, those who would benefit most from the QualiChain are ASEP and the institutions hiring civil personnel as they would save time and resources when evaluating and validating academic degrees respectively. Needless to mention that this benefit may extend in the future to other qualifications as well. The issuing institutions would also benefit as they would be freed from the burden of tracking and verifying qualifications upon certain requests from hiring institutions. Candidates would also benefit as they would not be skipped, even temporarily, for others with higher score yet based on fraudulent degrees. Last but not least, it would serve the public interest by way of securing transparency, objectivity and accountability.

How do you envision the future of decentralisation initiatives and technologies, such as the Blockchain?
I am pretty sure the current stiff legislation safeguarding personal data in the EU will ultimately adapt to the blockchain's nature, because what decentralisation has to offer is just too much to simply set it aside. As a legal professional I am following closely all discussions on the blending of the notions of privacy and transparency hand by hand with IT experts in the field and look forward to initiatives that secure data and allow people to remain anonymous.