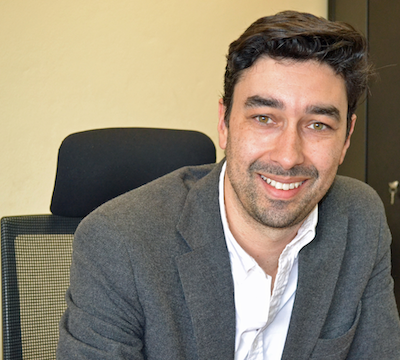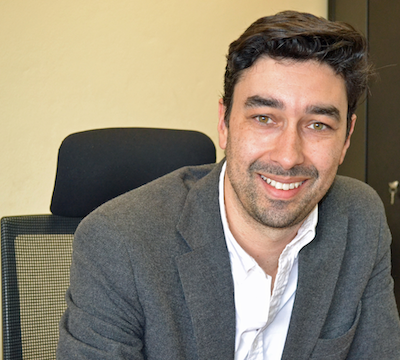 We continue our series of QualiChain partner interviews with Carlos Agostinho, Director of Knowledgebiz, Portugal. Carlos holds a PhD in the area of industrial information systems by the Faculty of Science and Technology of the NOVA University of Lisbon (FCT/UNL) and a MSc in Computer Science from the same school. Having a large experience in industrial driven research projects since CEN/AIDIMA/2002/004 funSTEP AP-DIS until the most recent H2020-FoF-723710 vf-OS, he is deeply committed to take research results closer to the industrial reality. He is quite experienced in research and coordination activities due to his work in several national and international research and development projects since 2001, where he developed skills in the areas of product and process modelling, standardisation, model-based and semantic interoperability applying MDA/MDI technologies. In 2018 he engaged a new endeavour joining Knowledgebiz, a small IT services company that shared the same vision, leveraging from the experience and participation in leading-edge research initiatives to develop state-of-the-art products and services. Currently his work with Knowledgebiz is targeting data intensive environments within the Internet of Things.
What is your organisation's role in QualiChain?
Knowledgebiz is one of the main technical developers of the QualiChain platform. It leads the work-package on Value Added Services Foundations, developing in particular the QualiChain intelligent profiling mechanisms and the gamification strategies for the Career Management service. Apart from that, we are leading the development of the Recruitment and Competency Management engine together with its demonstration in one of the project use-cases.
How does QualiChain relate with your or your team's background and interests?
Founded in 2006 with an orientation for consulting in knowledge management, as spin-off of Neobiz Consulting and University NOVA of Lisbon, Knowledgebiz has had in the public sector one of its major business areas. We strive to create opportunities that support the modernisation of the Public Services and strongly believe in the need to embrace and exploit the new opportunities provided by the digital era.
Recently, Knowledgebiz extended its domains of intervention and specializes in developing and implementing strategies for the uptake of the industry 4.0 paradigm, where many of the technologies addressed in Qualichain play a key role. Our current service offering includes:
Applied Data Science Solutions for Improved Businesses
Digital Transformation Solutions for Industry 4.0
Gamification Solutions and Engagement Strategies
Risk Management and Compliance Solutions
Performance Measurement and Multi-Criteria Analysis
What is the novelty of QualiChain?
QualiChain envisages to transform and revolutionise the domain of education and career management, applying a number of state-of-the-art technologies such as blockchain, semantics, data analytics and gamification, in the process of curriculum creation and assessment. Its application transcends the mere validation of training certificates and puts forward a framework that support the management of competencies and skills, tacking challenges such as lifelong learning, faster recruitment, improved mobility, hence better connecting education with the labour market.
Of the major difficulties' employers face today is trust. Aside from what can be validated from the diploma's issued by education institutions, there is not much trust in the information included in any individual curriculum, and anyone can include skills and past experience freely. This is nice but, for employers, the assessment of a curriculum is a long and extensive process, which can cost a lot. Qualichain paves the way with the public sector, facilitating public authorities to optimize and accelerate personnel selection and reallocation procedures, while enhancing a transparent and trustworthy process.
Which target groups can benefit from QualiChain?
Employers in general, either from the public or private sector. With the QualiChain solutions they can enjoy time and cost savings when evaluating and assessing candidates' curriculums and job applications. Students and Professionals can also benefit, as they will have access to a framework which will give credit to their career and at the same time facilitate job matching, adjusting their profile to specific market needs. Education institutions are also among the main interested groups as they will gain an easy access to digital storage and fraud detection.
How do you envision the future of decentralisation initiatives and technologies, such as the Blockchain?
Historically, and even if in its core the Internet hasn't been designed to be run as a centralised model, centralisation has been the common trend as networked platforms and systems evolved. All users connect to a central entity that is responsible to mediate and relay all the data to the individual systems as needed. This of course means that this central entity gains the capability and the information necessary to provide better and more robust services. If one thinks on how society in general is organised, then I guess this makes sense. Governments are centralising entities with all the power of planning and decision making. However, this type of model poses some risks such as security and privacy. When all data goes through a single point of access it becomes a vulnerable point, and even with all the security measures in place, Internet Companies frequently experience attacks to their data centres in search of the sensitive data that is all stored in one place.
Decentralised platforms, on the other hand, allow for far more security and privacy because it's much more difficult to track information across the network. With blockchain, the information is spread across hundreds of nodes and mini-servers, hence erasing the possibility of a single entity to act as the single guardian of a particular subset of data. Such networks are slowly growing up, providing the means for a new era of Internet services that, nevertheless, raise a different set of concerns. With all the investment made in centralised super servers, latency is an issue that comes with decentralisation. Also, the anonymity associated with blockchain technology might also pose an open pathway for fraudulent transactions. These are just some open questions that need to be addressed in the next years.