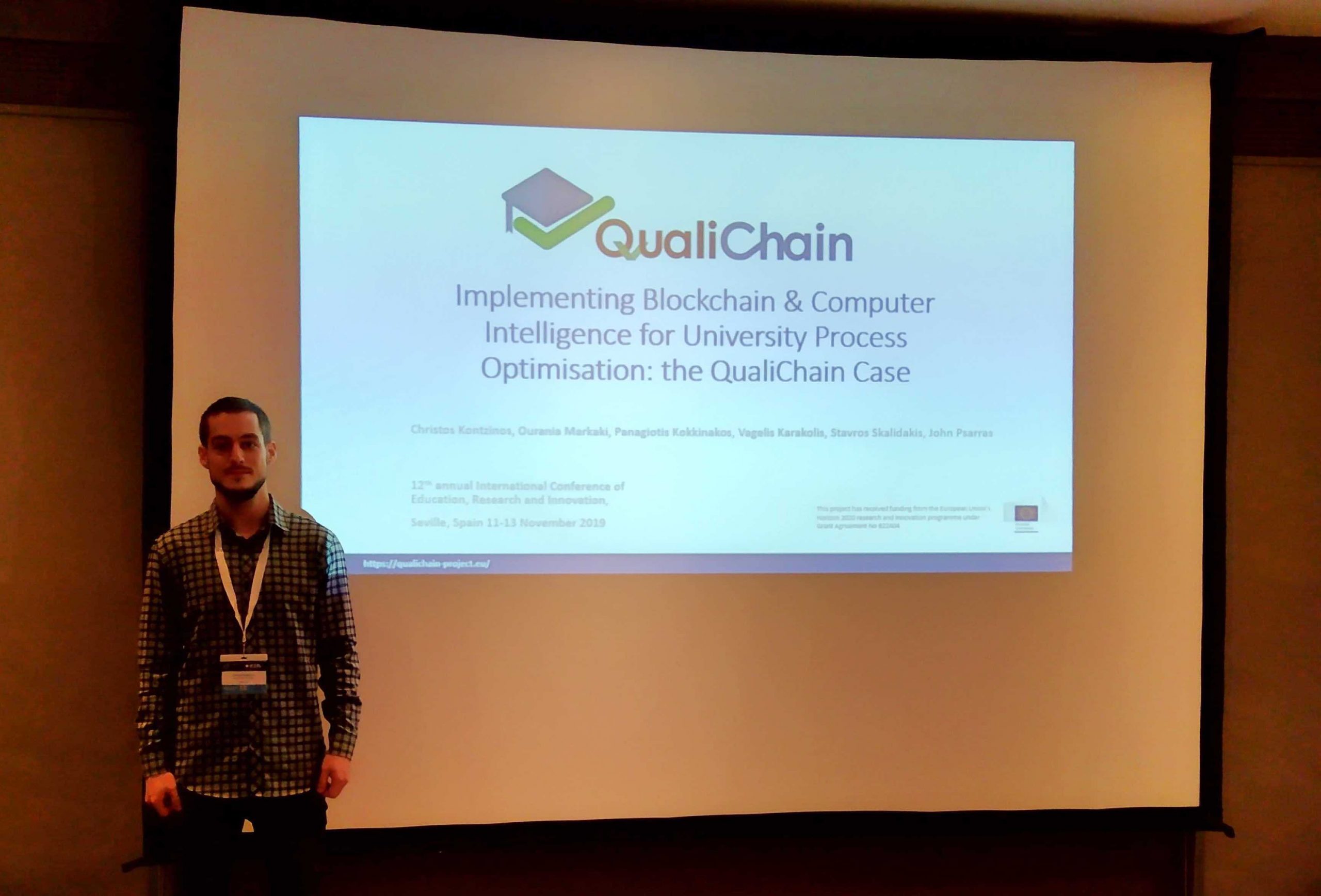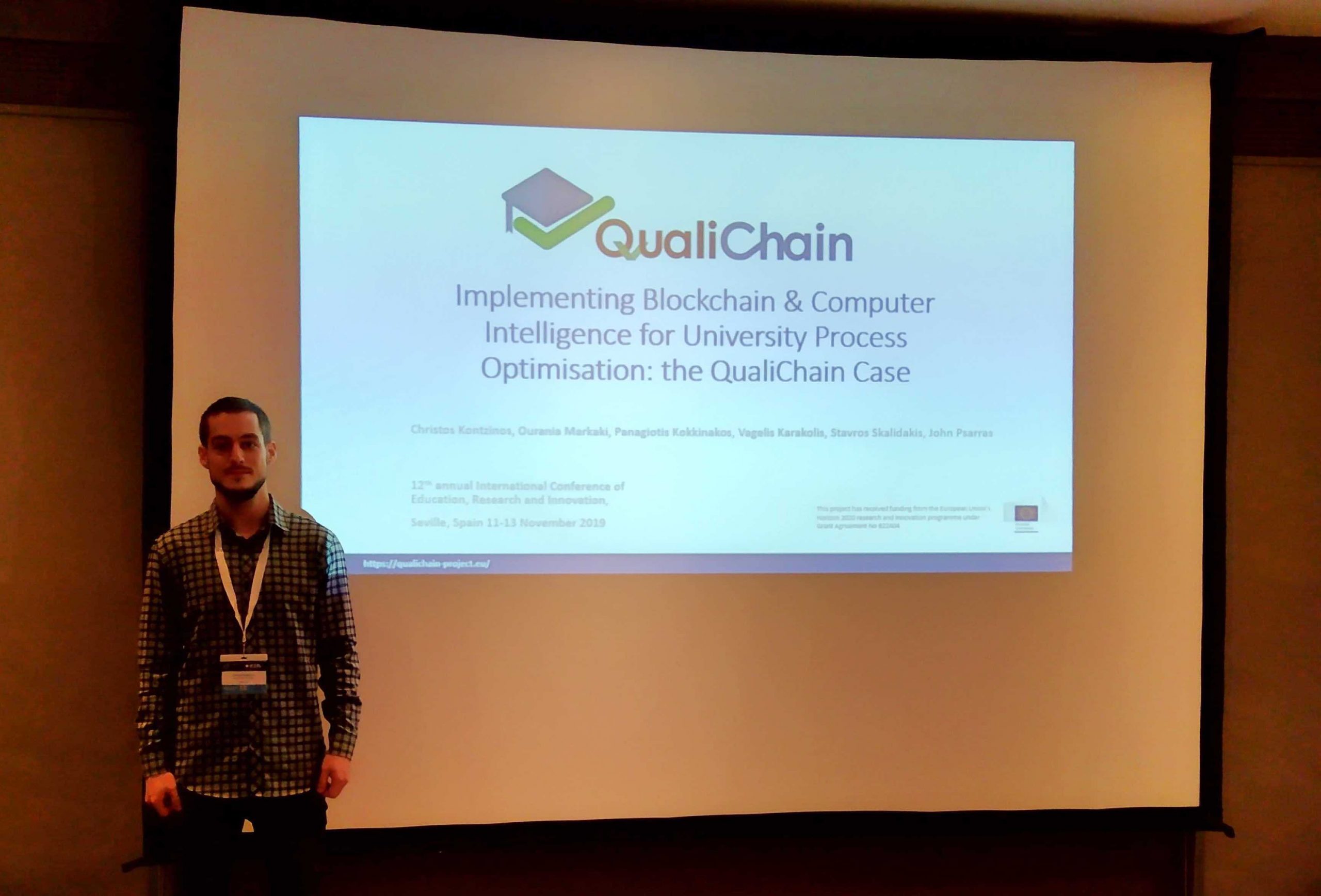 The 18th International Conference on WWW/Internet (ICWI) took place on November 7-9 in Cagliari, Italy. This is an annual conference that aims to address the main issues of concern within WWW/Internet as well as the technological and non-technological developments in these domains.
The 12th annual International Conference of Education, Research and Innovation (iCERI) took place on November 11-13 in Seville, Spain. iCERI is one of the largest international education conferences for lecturers, researchers, technologists and professionals from the educational sector. After 12 years, it has become a reference event where more than 700 experts from 80 countries get together to present their projects and share their knowledge of teaching and learning methodologies and educational innovations.
Christos Kontzinos (National Technical University of Athens, Greece) represented QualiChain in these conferences and presented two publications related to NTUA's pilot use case entitled:
University Process Optimisation through Smart Curriculum Design and Blockchain-based Student Accreditation
Both sessions were very well attended and the presentations sparked the participants' interest as QualiChain's solution for the domain of Higher Education was considered original and useful for universities and other organisations. Both research works will be published on the respective conferences' proceedings.