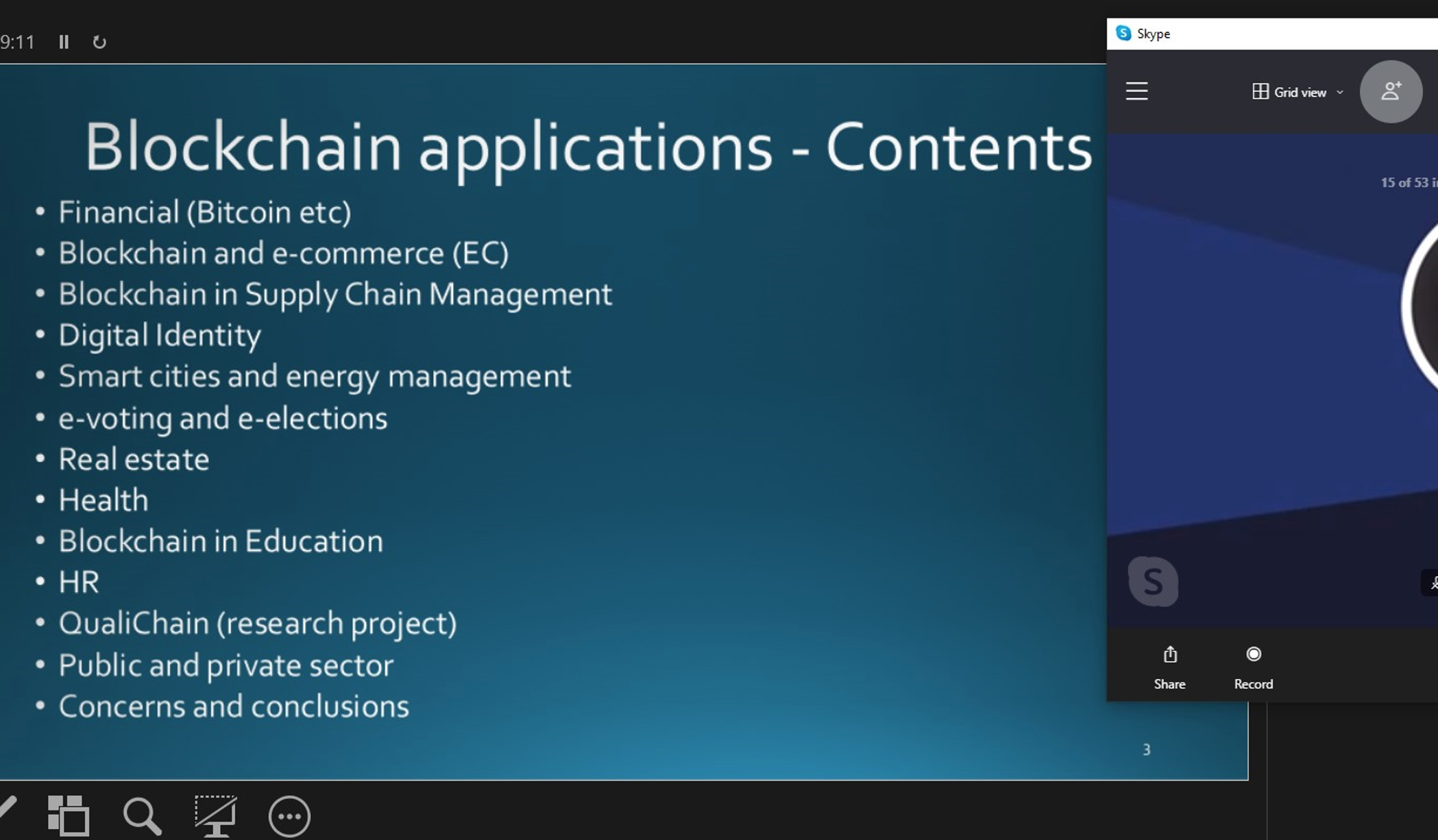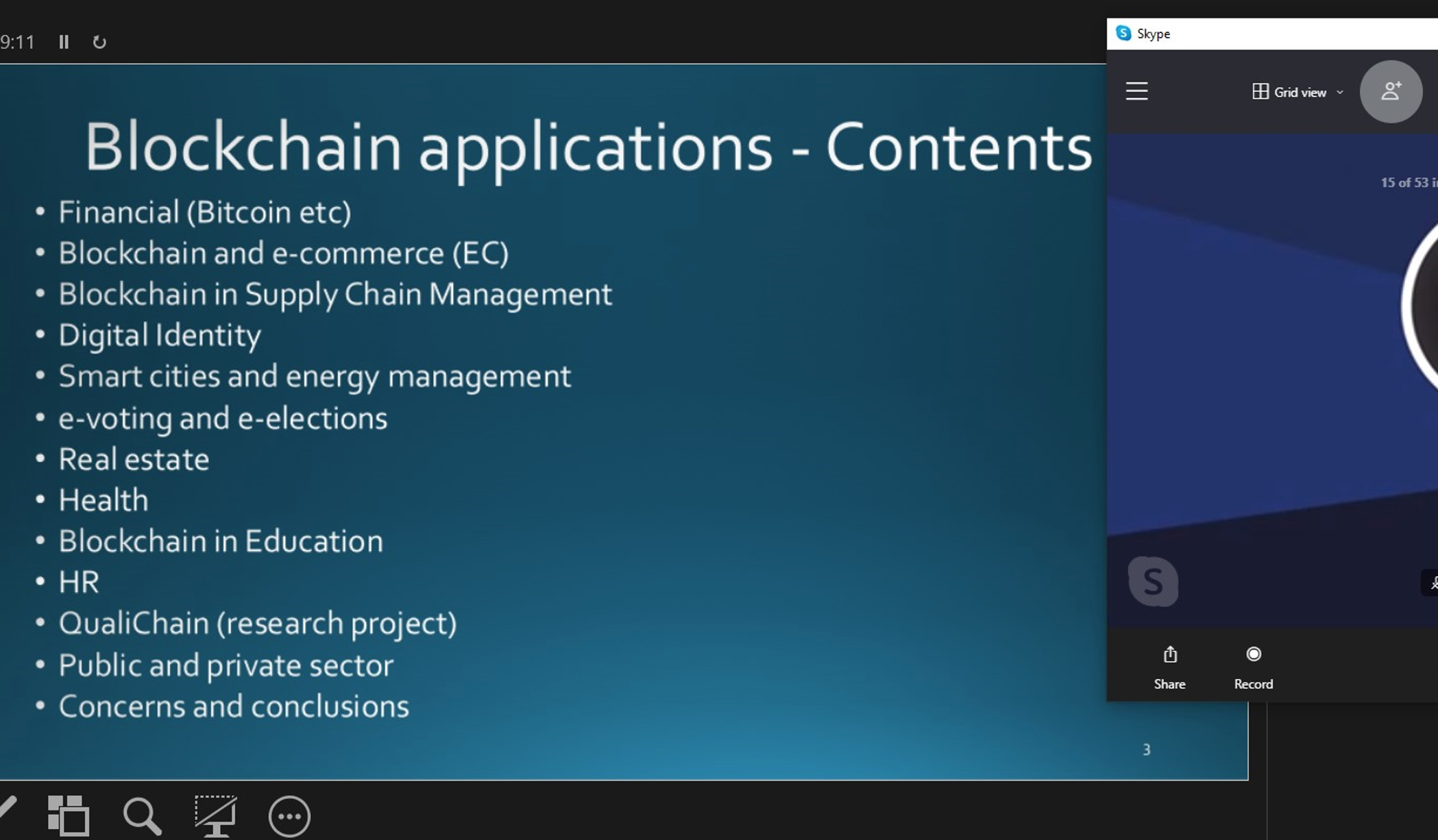 In the context of a web presentation that took place on May 18, postgraduate students in the Master program in Informatics of the University of Piraeus in Athens, had the opportunity to familiarise themselves with the potential of Βlockchain technology and its innovative features, as well as with the specific goals of the QualiChain research project.
In particular, in the e-commerce course, supervised by Dr. Konstantinos Siassiakos (ASEP Board Member & QualiChain Scientific Coordinator of the ASEP pilot), Panagiotis Zarafidis, ASEP QualiChain team coordinator, during his presentation focused on the broad applications of Blockchain technology in various sectors, the QualiChain project and its expected outcomes.
The Master Program in Informatics examines modern technology issues and applications of computer science in other modern sciences. Its content and character is configured to respond successfully to the specific scientific needs arising from the rapid development of Information and applications at European and international level.