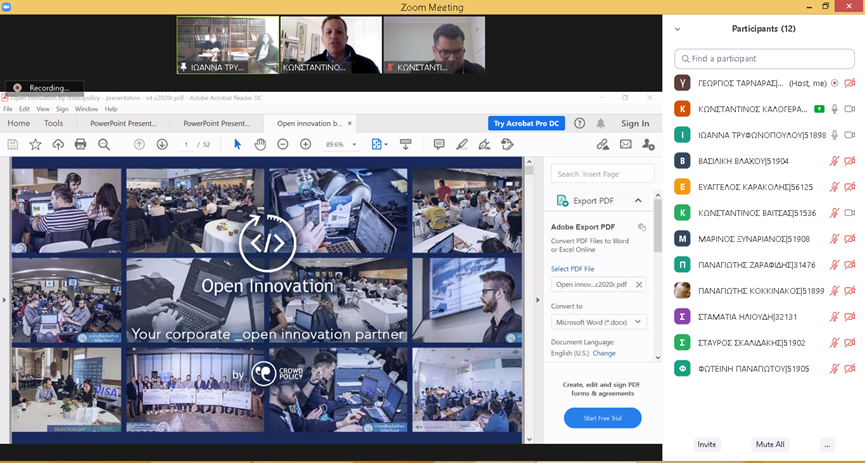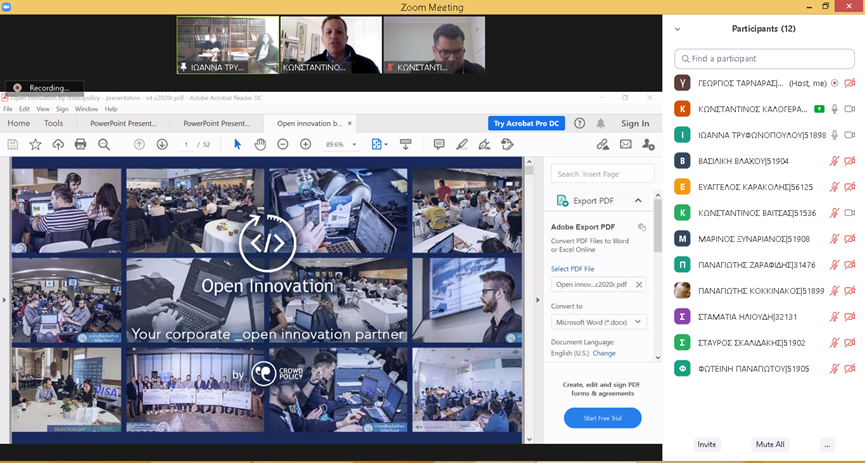 The Supreme Council for Personnel Selection (ASEP, Hellenic Parliament's linked third party) organised a web meeting on November 20, 2020 with the Hellenic Blockchain Hub (H.B.H.), and NTUA in order to discuss the QualiChain project and explore the potential for further cooperation.  H.B.H. is a non-profit network of executives from the public and private sector aiming at the dissemination of knowledge on the blockchain and DLT technology.
Konstantinos Siassiakos, Panagiotis Zarafidis (ASEP) and Panagiotis Kokkinakos (DSS Lab, NTUA) presented an overview of the QualiChain project, its scope and its pilots with an emphasis on the Greek pilot "Staffing the Public Sector". Konstantinos Siassiakos (ASEP) in his opening remarks highlighted the importance of establishing partnerships that will explore how new technologies such as blockchain and AI will be implemented and pointed out the high level of knowledge and skills of IT specialists and NTUA's DSS Lab academic staff. Panagiotis Kokkinakos pointed out that the initial idea of the QualiChain project was to leave a legacy not only as a concept but also as a technology solution.
Among the objectives of H.B.H presented by George Kalogerakis and Manos Xynarianos, are the development of a business and social ecosystem of innovation around decentralised blockchain technologies as well as the organisation of dissemination and awareness-raising actions to inform citizens and stakeholders.
The web meeting was attended by 12 participants and the discussion held was very interesting and thought provoking while a wide range of different ideas emerged for future cooperation and common dissemination activities around QualiChain project.