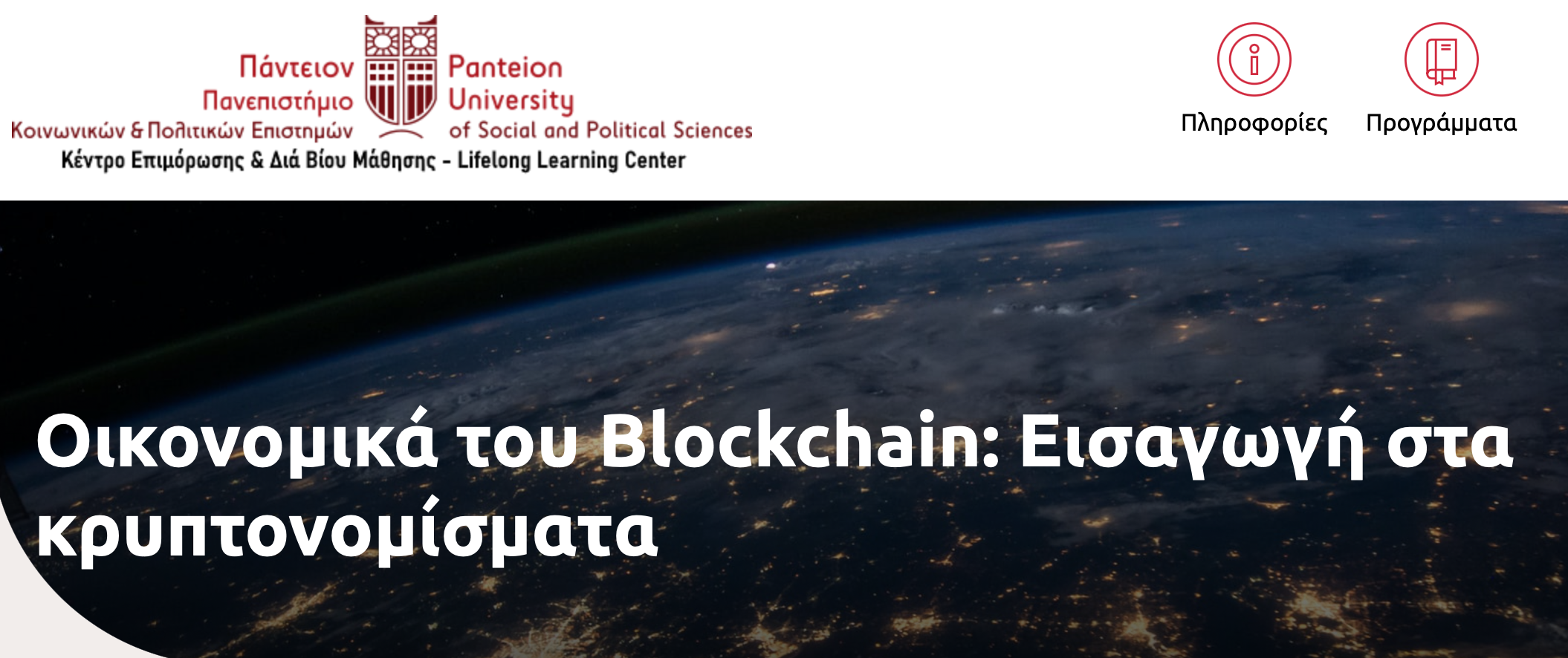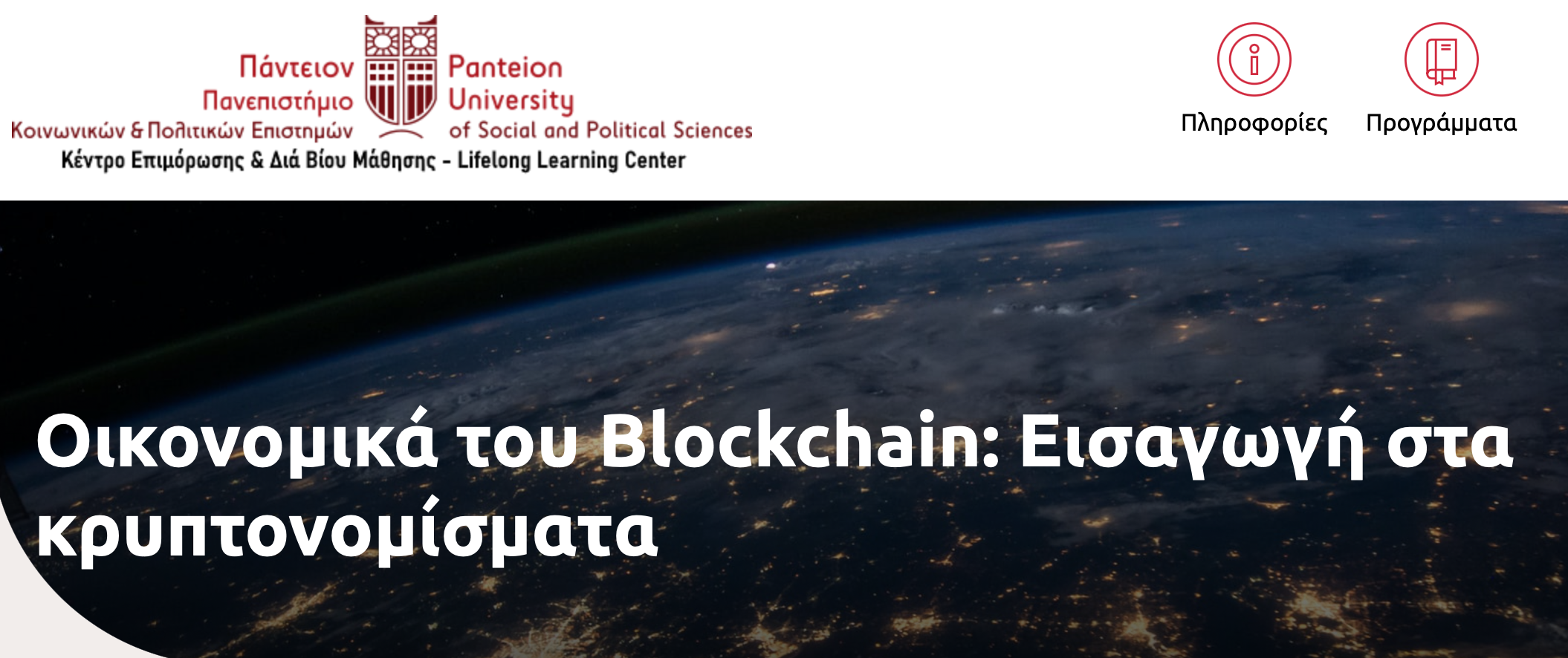 Α web presentation took place on June 29, 2021 titled "Blockchain Applications & QualiChain" organized by the Center for Training and Lifelong Learning of Panteion University and ASEP, in the context of the first academic course on Blockchain and cryptocurrencies. Its purpose was to present the key aspects of Blockchain technology, its broad applications in various sectors and the QualiChain project to an active community of graduates primarily business executives and the university's research team.
A fruitful exchange of opinions took place on the potential of Blockchain technology and its integration into daily practice, among Dr. Konstantinos Siassiakos, ASEP Board Member & QualiChain Scientific Coordinator of the ASEP pilot, Panagiotis Zarafidis, ASEP QualiChain team coordinator – Head of Software Department, Dr. Nikos Daskalakis Assistant Professor in Finance and Accounting at the Department of Public Administration of Panteion University who is also responsible for the programme, Dr. Spyros Papathanasiou, Assistant Professor at National and Kapodistrian University of Athens, Panagiotis Georgitseas, PhD Candidate in the department of Public Administration in Panteion University of Athens, Nikos Zoannos PhD Candidate in the Department of Informatics at the University of Piraeus.
The event was organized and promoted on social media.
About the Center for Training and Lifelong Learning at Panteion University
Panteion university, on the basis of its Lifelong Learning Center, provides multiple lifelong learning programmes, which lead to the award of non-formal education certificates.
The Center for Training and Lifelong Learning was founded in 2018 (Ministerial Decision no 48884/Z1) and its aim is to ensure the interdisciplinary cooperation for continuing education and training programmes. Its main purpose is to provide expertise and contribute to the development of professional skills of employees and the unemployed. The university's academic staff as well as experts of the academic community offer their services in the multiple programmes that are provided by the Center.