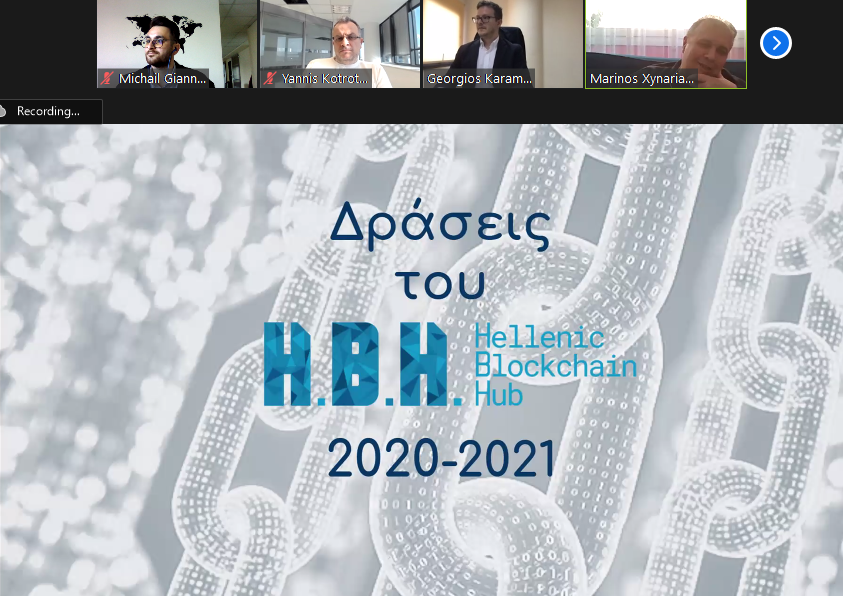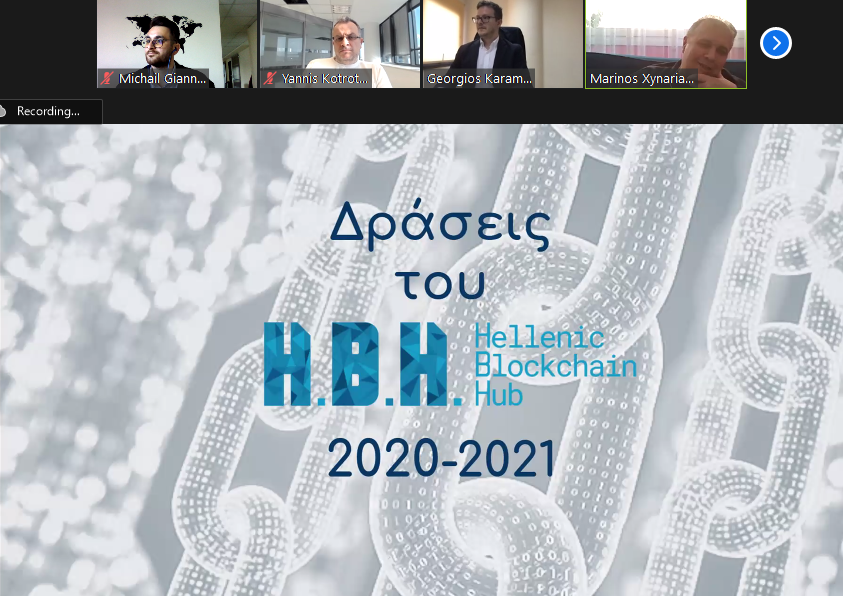 On March 30 2021, QualiChain was presented in the context of the annual General Assembly of the Hellenic Blockchain Hub.
Dr. Panagiotis Kokkinakos provided a short overview of the QualiChain project, while Panagiotis Zarafidis presented the QualiChain pilot lead by HeP/ASEP. The event participants expressed high interest on QualiChain in general, and the HeP/ASEP pilot in particular, stressing the importance of initiatives targeting higher efficiency and effectiveness in public sector procedures. In addition, the need for ensuring interoperability with other major initiatives in the national, but also EU-wide, level was brought forward.
Short presentations of initiatives and organisations related to blockchain followed. More details can be found here (in Greek).