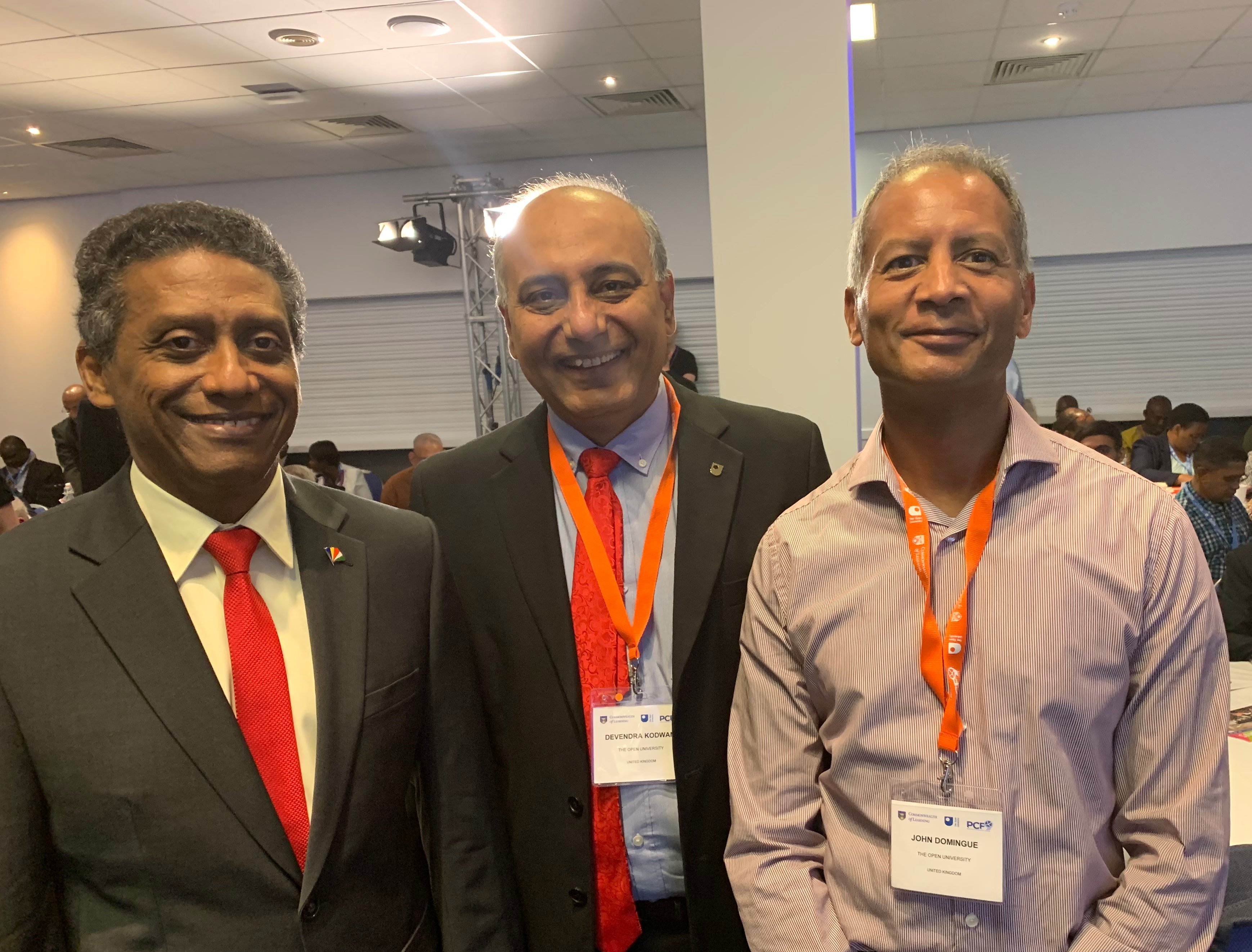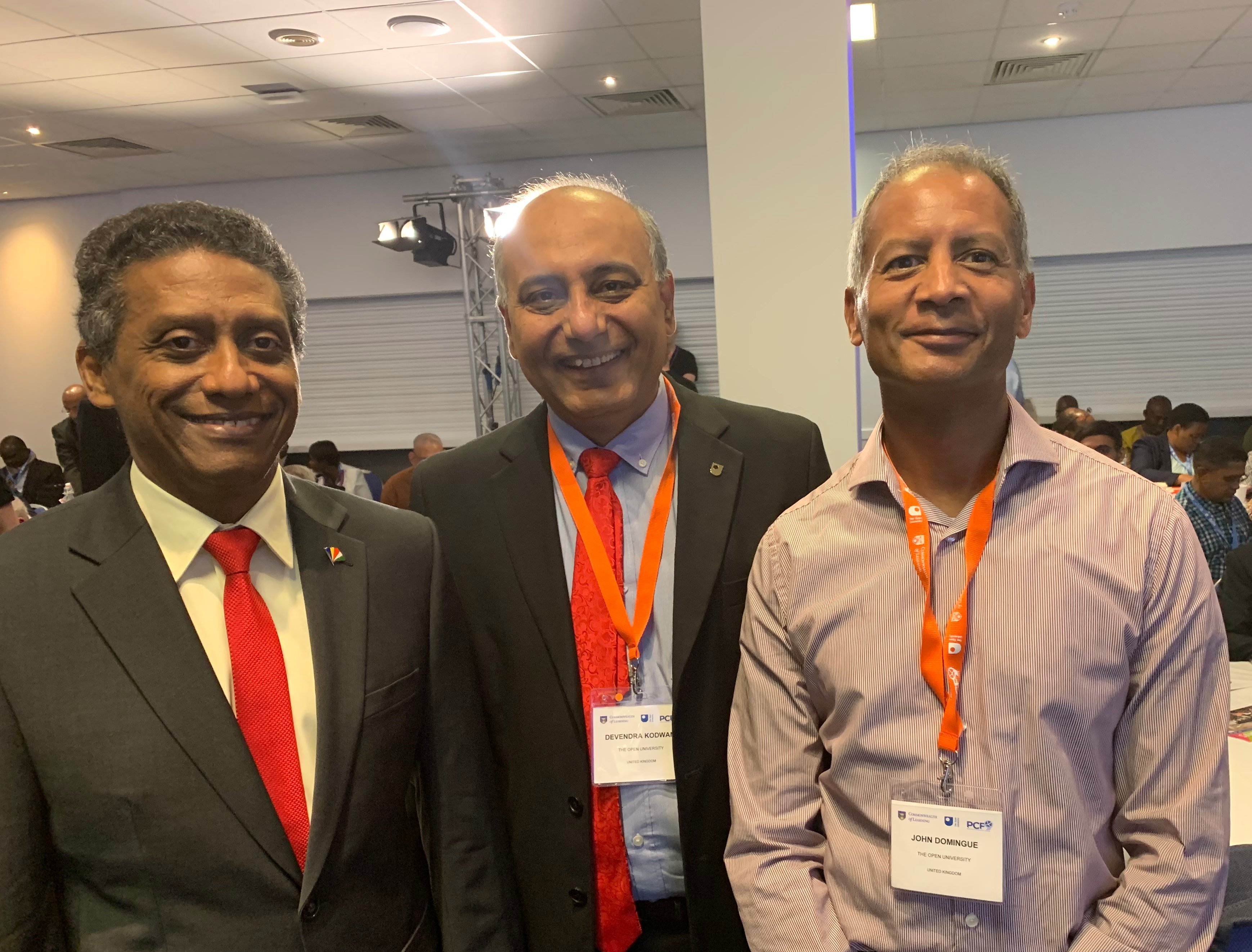 The Pan Commonwealth Forum (PCF), held at Murrayfield Stadium the home of Scottish rugby, brought together over 500 attendees from 61 commonwealth countries including many ministers and university vice chancellors to discuss the future of learning. The overall aim of this year's event was to discuss, debate and showcase how innovations are improving the quality of education and creating new spaces for lifelong learning. This was broken down into sub-themes covering inclusion, equity, employability and technology. Education is a special concern for the Commonwealth, which has third of the World's population, as over 60% of its citizens are under the age of 30.
The Open University (OU) has had a special relationship with the event of the years and this year saw both parties celebrating birthdays: 50 for the OU and 30 for PCF. Sir John Daniel a former OU Vice Chancellor and Commonwealth Forum Chair helped open proceedings with current OU Vice Chancellor, Mary Kellet, serving as Conference Chair. The OU Pro Chancellor, Malcolm Sweeting also spoke on a panel on the future of learning.
Prominent keynotes included Lord Puttnam, a former OU Chancellor, who spoke on the role of innovation in higher education, Sarah Brown, founder and president of the children's charity Theirworld, the Executive Chair of the Global Business Coalition for Education, co-founder of A World at School and wife of former UK Prime Minister Gordon Brown, who spoke on the desperate educational need for the 260 million children globally who are not at school and for refugees who on average spend 17 years in refugee camps.
The UK Minister for Schools, Nick Gibb, chaired a closed meeting attended by the OU's Pro Chancellor and Vice Chancellor and the Scottish Minister for Education, Richard Lochhead gave an after dinner speech.
The President of the Seychelles spoke of the need for transformative education to address the many challenges associated with small countries. The top picture shows the President of the Seychelles, the Executive Dean of the OU's Faculty of Business and Law and KMi's Director posing after having a conversation.
John Domingue (Director of the Knowledge Media Institute, OU) chaired a panel on How Blockchains are Transforming Higher Education which attracted a full house in the plenary conference room. This panel covered how the OU is leading the way in applying the technology in adult learning and how it is being deployed nationally in a number of countries.
Mary Kellett closed the conference restating the OU's aims for open education and committing the OU to expanding its large international education arguments (TESS and TESS-India) to begin to address the educational needs of the 260 million children who currently miss out.