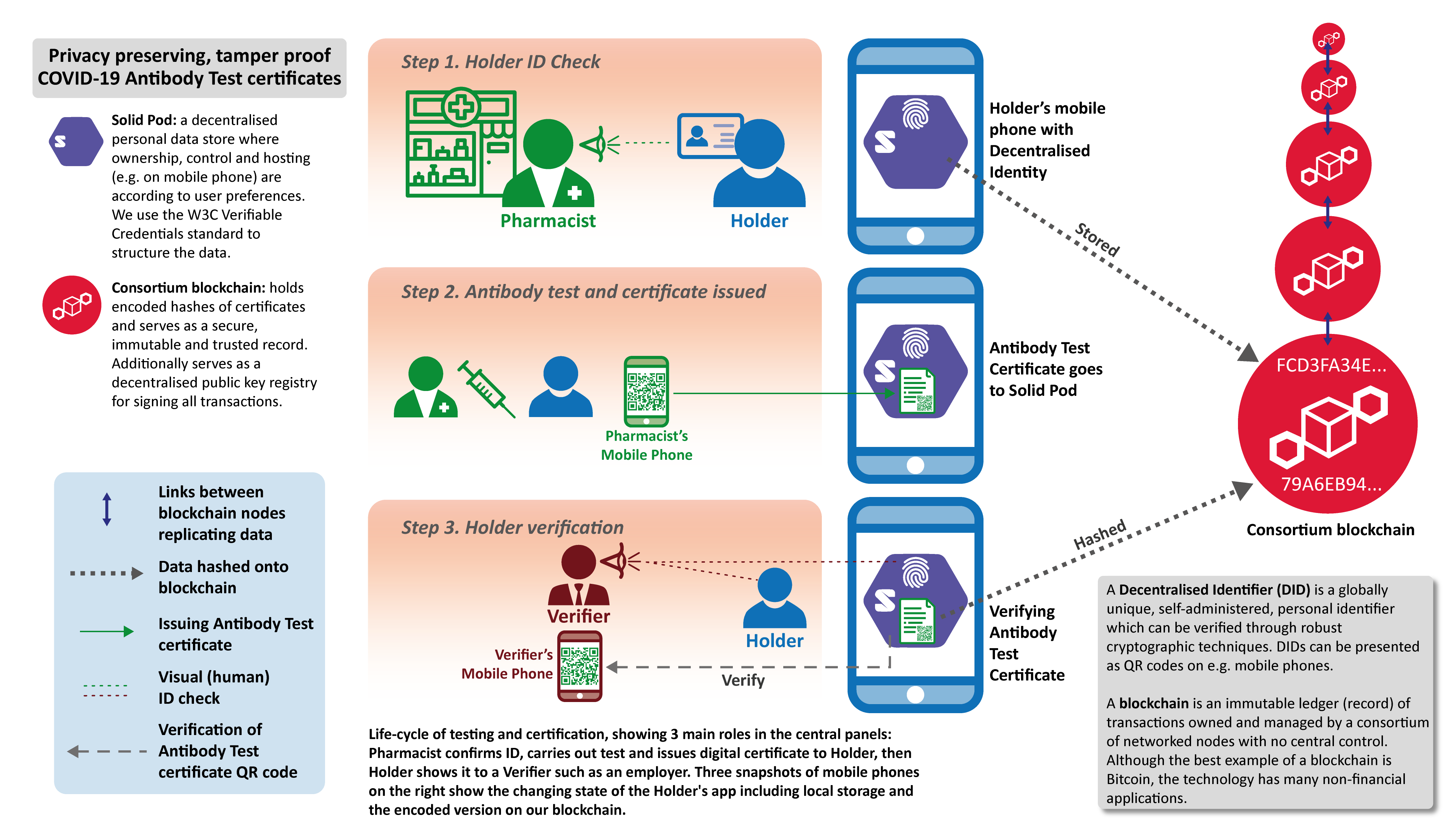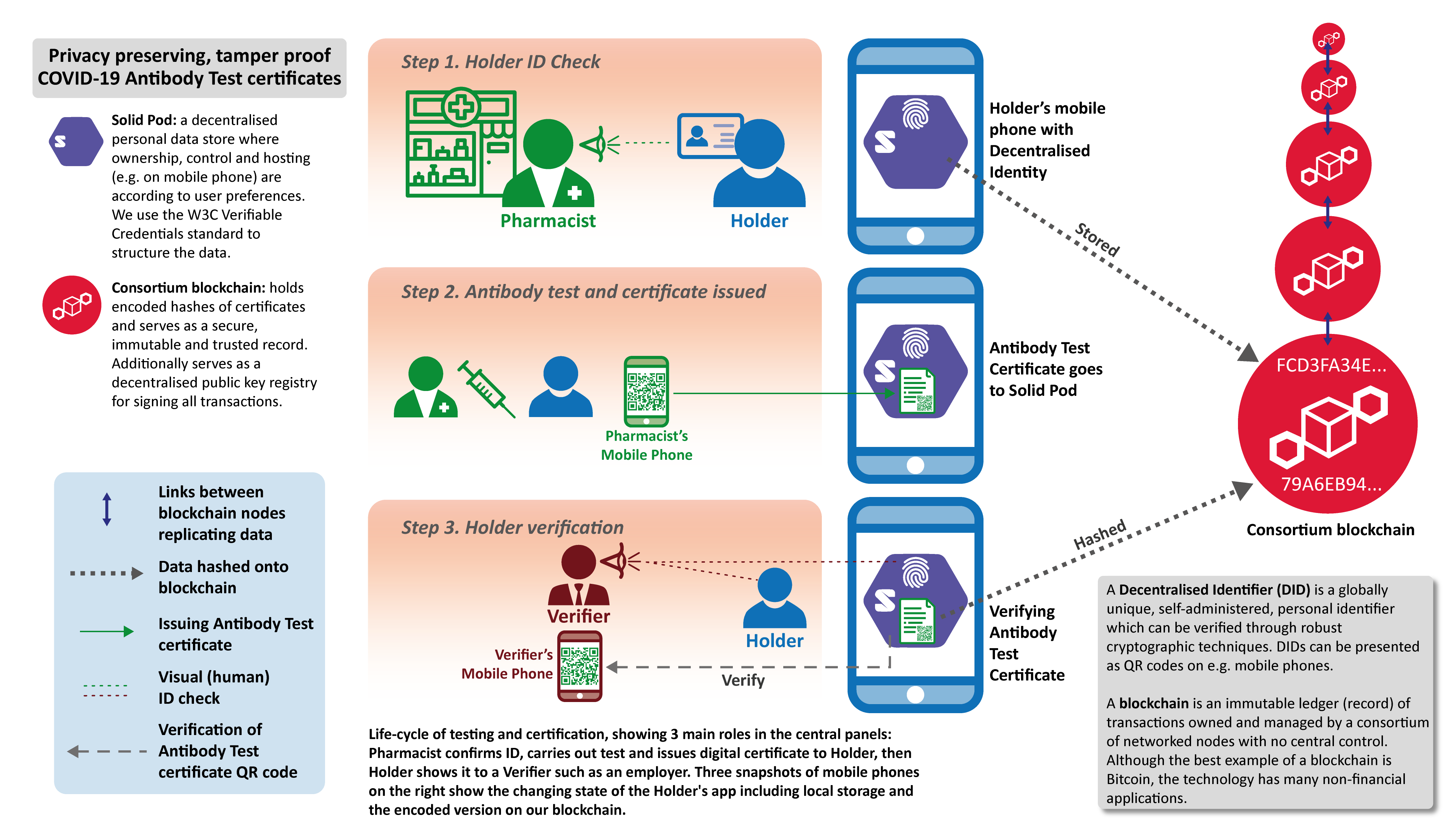 On May 19, researchers from the Open University (OU) delivered a webinar about the world's first digital application to certify COVID-19 immunity test results. The Open Blockchain team, led by Professor John Domingue, have developed a prototype mobile phone app that enables instant verification of tamper-proof coronavirus test results and vaccination certificates.
Speaking about this initiative, Professor John Domingue said: "Like many researchers, the OU's blockchain team have been highly motivated to contribute to resolving this global pandemic. We've been looking at how our existing technology could be repurposed to aid immunity certification. Our app, building on several years of research into decentralised certification, is readily scalable, applicable generically, and 'waiting in the wings' for immunity testing to be in full effect."
More info on the COVID-19 digital immunity certification is available here.
Watch the recording of the webinar: